Enjoy thrills under the Zoppé Family Circus Big-Top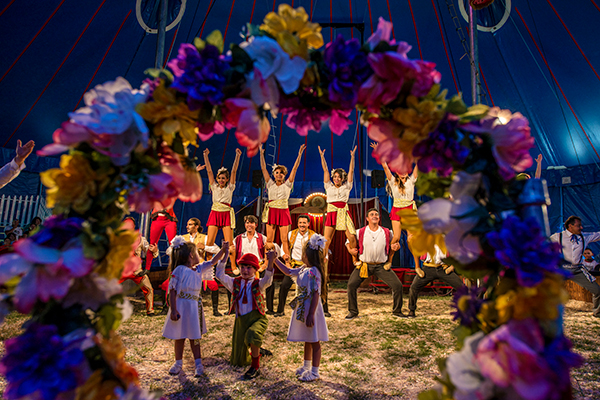 Ladies and gentlemen and kids of all ages, the circus is coming to town! Those words are rarely heard since Ringling Brothers and other touring circuses folded their tents. Fortunately for Colorado circus-lovers, in August the Zoppé Family Circus will perform during the annual Carnation Festival under their Big Top Veneto. (Veneto is what this sixth generation of the Zoppé Circus Family christened their big-top tent, in honor of the Italian town from which the family hails.)
The Carnation Festival will be presented in Anderson Park, 44th & Field, August 11th-13th with Zoppé Circus performances each night. On Saturday the circus will be preceded by a parade along 38th Ave. from Ames Street to Upham Street beginning at 9:30 a.m.
A favorite among Carnation Festival-goers, Zoppé Circus is celebrating the 177th year its family-run extravaganza. There are 10 blood relatives of the Zoppé family among the 54 individuals who make up the company coming to Wheat Ridge.
"We are the classic circus in America today," said Giovanni Zoppé, who runs the thrilling show. "We're a complete circus, but we are what a circus was in the 1800s. That includes the costumes, music, and style of show. Everything we do takes you back to the 1800s."
Zoppé likens the circus to Christmas. Just as Christmas comes every year, with different presents under the tree, the Zoppé Circus also comes every year and brings different acts. Zoppé says this will be the freshest show they've performed in the past 10 years. The acts include a wide range of acrobatics, high wire, dogs, horses, old acts and new acts. The theme this year is Liberta, in celebration of Liberty and Freedom for all.

Performances:
Friday, August 4 – Monday, August 14
Click the button below for show times and tickets
Circus Camp for kids August 7-11