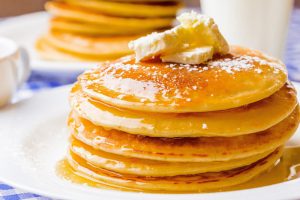 Pancake Breakfast
Saturday (before the parade) from 7:00am to 9:00am at Grange Hall, 3850 High Ct. (behind Wheat Ridge Cyclery).
Breakfast includes ham, eggs, pancakes, coffee and juice. Suggested donation is $6.
Benefits the Grange Foundation.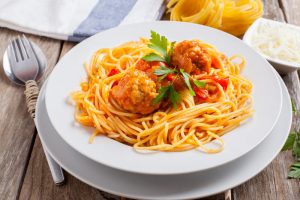 Spaghetti Dinner
The famous spaghetti dinner, served by the West Metro Fire Rescue takes place on both Friday and Saturday nights from 4:00-8:00pm in the food court.
Cost is $8 for adults & $3 for kids under 12.
chili-cookoff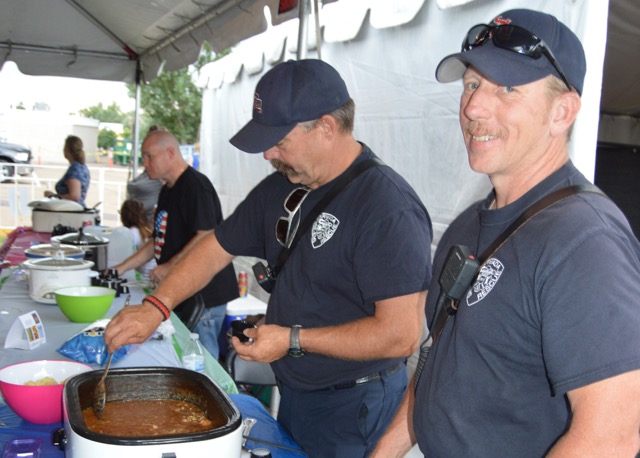 Chili Cook-off
Sign up for the chili cook-off and compete for the title of Carnation Festival Chili Champion (not to mention bragging rights!).
Public chili tasting on Saturday from noon to 3:00pm. Tasting cost is $5.
Chili & Spaghetti, Beer & Wine, and Much More
Did you know that carnations are as sweet as they are beautiful? Not all flowers are edible, but the carnation, which is one of my favorites in flower arrangements, offers a unique flavor that enhances the look and taste of salads or desserts. But as tasty as carnations are, the 2017 Carnation Festival will focus on other, more substantial food options for you and your family to enjoy.
On Aug. 12, for the seventh year, there will be a chili cook-off. If you have never been to a chili cook-off, you are in for a treat. This is a charity event sponsored by Wheat Ridge Poultry and Meats and sanctioned by the Colorado Chili Pod branch of the Chili Appreciation Society International (CASI). The donations will benefit the Wheat Ridge Community Foundation. Entry fees for cooks are $15 for red or green chili; $20 for both. There are trophies and prizes for the top three cooks in both the red and the green categories, with one overall People's Choice. There's a $5 suggested donation for the public tasting, with children younger than 6 free. In the area just north of the carnival rides in the soccer fields, the public can taste and vote for their favorite chili from noon to 3 p.m., with winners announced at 3:30 p.m. For further details, contact Tim Berland at 303-995-2806 or chili@ngazette.com and use the form on this page to enter your chili.
The Carnation Festival Beer Garden, despite the name, will offer a wide variety of beverages for the entire family. They will have two locations: one in the beer garden near the Main Stage, the other in the center of the Food Court.  Water, diet and regular soft drinks are available for $1 each. Beer and wine will be available for adults. The Rotary Club has teamed up with Budweiser and Breckenridge Brewery to offer a great selection of beers. In addition to Bud and Bud Light on-tap, the craft beers include Agave Wheat, Mango Mosaic, Avalanche and IPA Lucky U. Craft beers and wine are available for $6 each and Bud and Bud Light for $5. This is the only major fundraising event for the Wheat Ridge Rotary each year. Funds gained at the festival remain in the community by way of scholarships and funds to local non-profit organizations.
The food event that has been around the longest, and is so big that it has its own tent, is the Spaghetti Dinner. A benefit for the Colorado Professional Firefighter's Foundation, two dozen volunteers from West Metro Fire Rescue work in shifts to feed the crowds.
"Last year the festival donated $500 to the Foundation," said West Metro's Anthony DiTullio. "The spaghetti dinner has always been a well-known component of the festival, especially now that we serve for both evenings."
The dinner takes place on both Friday and Saturday from 4:30 to 8 p.m., in the tent located in the Food Court, close to the Beer Garden. Prices are $8 for adults and $3 for kids. –Sally Griffin
The Chili Cook-Off is held on the soccer fields, north of the festival site, Saturday, Aug. 12, noon-3 p.m. Suggested donation of $5 for tasting; 6 and under free.
The Beer Garden and and Food Court are open Friday, Aug. 11, 4-11 p.m.; and Saturday, Aug. 12, noon-11 p.m. Food and beverages will be available Sunday, Aug. 13, 9 a.m.-4 p.m.
The Carnation Festival Spaghetti Dinner is served in its own tent on two nights: Friday and Saturday, Aug. 11 and 12, 4-8 p.m. Adults $8. Kids $3.