50th Carnation Festival blossoms in wide diversity of music
Anniversary brings rock, country, blues and tributes to recent decades
By Peter Jones
The Carnation Festival will mark its golden anniversary by celebrating much of popular music since the city of Wheat Ridge and the festival were birthed in the summer of 1969.
 "We tried to hit every decade of the last 50 years. We've got music from the 70s, 80s, 90s and beyond," said festival manager Joe DeMott, who sits on the festival's board of directors.
Much of the decade-driven nostalgia will come in the form of live shows by tributes to such era-defining bands as the Doors, Led Zeppelin, the B-52s and Alice in Chains.
"I'm surprised how many tribute bands are so popular these days, but they seem to be what people have the most fun listening to. DeMott said.  "The festival may seem overloaded with tribute bands, but we've got such a great mix of them."
The eclectic tribute roster includes the awaited return of Kiss--a note-for-note, spitfire-by-spitfire recreation of a classic 1970s Kiss show--an audience highlight at last year's festival.
"The Rotary Club guys were a little nervous about having them last year," DeMott said. "But the second it was over, they said we've got to have these guys back next year. It was awesome."
Live music has increasingly taken on a life of its own at the multi-faceted Carnation Festival as fans from across the metro region find their way to Wheat Ridge to hear their favorite Colorado bands. Such recurring acts as Buckstein, Wild Mountain and the Trampolines will bring their own self-contained audiences to the now-recently-refurbished Anderson Park.
The consistent audience growth has directly contributed to the festival's ability to keep live music front and center. This year, the festival will present 18 bands, seven more than it had in 2018.
"The long and short of it is we sell more beer now, so we can afford more music," DeMott said. "That's all there is to it. The music has attracted more people, so it works out really well."
Bands will be presented on two stages this year, on the usual Main Stage next to the Anderson building, and at the new picnic-friendly Pavilion on the north side of the park.
"The music will be constant," DeMott said. "The stages will toggle back and forth, so there won't be a moment of silence in the festival. Everything in the festival is going to be about 20 percent larger."
In addition to the multi-band rosters on Friday and Saturday, the Delta Sonics will rev it up for a few hours of solid blues and classic R&B during Sunday's popular car show.
MAIN STAGE
4:00-5:00pm
Dave Kimball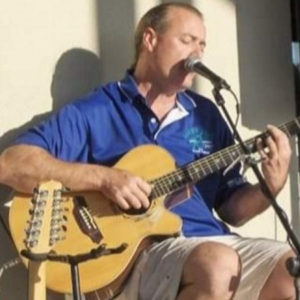 Kick off the 50th Anniversary Wheat Ridge Carnation Festival with the music of Dave Kimball. Enjoy special pricing on delicious adult beverages and stay for what is looking to be the greatest Festival yet!
5:45-7:00pm
Dreamboat Annie

(Heart tribute)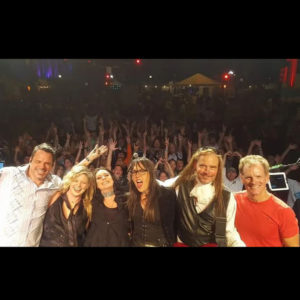 This Colorado tribute to the band that proved women can rock has likewise proven that the next-best thing to Heart is a Heart-filled homage. Starring Sonya Surrett [also lead singer for Led Zeppelin tribute Zeppephilia, playing the festival on Saturday] and Ryan Smiley as sisters Ann and Nancy Wilson, respectively, Dreamboat Annie is a ship of musical dreams and a faithful hoisting of such classics as "Magic Man", "Barracuda" and "Crazy on You".  Not so heartless, after all.
7:35-8:50pm
(followed by fireworks)
That Eighties Band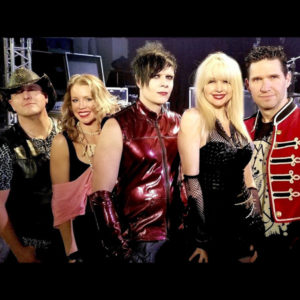 If the music of an entire decade can be summed up succinctly, this band (or that, as the case may be) is the one to do it. Although the Reagan era was as plentiful in stylistic statements as any decade, That Eighties Band manages to fuse such disparate elements as dance, new wave, hair metal and punk into a coherent and danceable retrospective. Led by the distinctive Travis LeRoy, one time bassist for 80s progressive-metal's Salem Spade, That Eighties Band is also a fashion medley of the MTV era with costumed nods to the Cure, Guns N Roses and Madonna, among others. 
9:40-11:00pm
Buckstein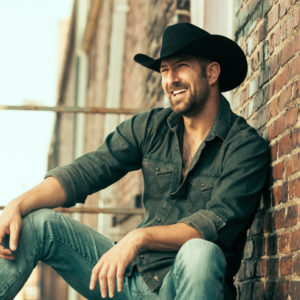 At 6 foot 4, baritone Matt Buckstein is definitely a presence whenever he enters a room or hits the stage. It is no wonder that he once captivated 200 million televisions worldwide as a contestant on American Idol. His band's latest five-song EP, Country Side, has been released in advance of a full CD expected later this year.  "What people seem to respond most to in my live performances is my passion, so I worked hard to bring that passion to the record",  the singer said. "Perhaps you will one day wax nostalgic:  I saw Buckstein at Wheat Ridge's Carnation Festival."
CARNATION PAVILLION
5-6:00pm
Eef and the Blues Express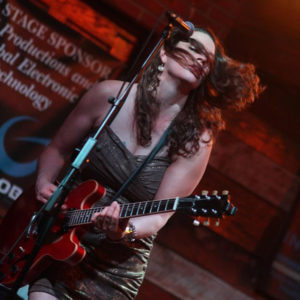 Blues comes in more configurations than barbecue and this soulful five-piece band uses a Memphis-styled, horn-infused recipe. Since 2009, the Blues Express has been a semi-finalist at the 2017 International Blues Challenge in Memphis and was twice nominated Westword's Best Blues Band. In 2013, the singularly named Eef, a lead singer who doubles as a Dutch-born import deli owner, was named Songwriter of the Year at the CBS Members Choice Awards. After Blues Express opened for Coco Montoya, the famed blues guitarist remarked, "You guys mean business!" 
6:30 to 7:30 p.m.
Canyon Creek Band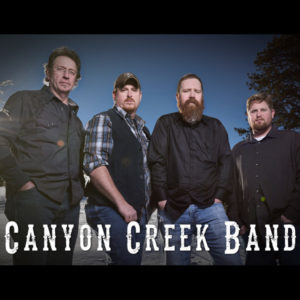 Call it alternative country. Call it country rock. Call it Americana. Just don't call the Canyon Creek Band late for one of its high-energy performances. Check out the group's version of "Tulsa Time". Founder and chief songwriter Ryan Tracy counts Waylon Jennings, the Eagles and even James Taylor among his chief influences. Having earned his tuneful education in such musical hot spots as Chicago, Seattle and Kansas City, Tracy says his vocal style is all over the proverbial map. A new CD with song titles like "Drinkin  Alone" and "I Can't Go Back to Alabama" is on its way down the creek.
8:00-9:10pm
(followed by fireworks)
Wild Mountain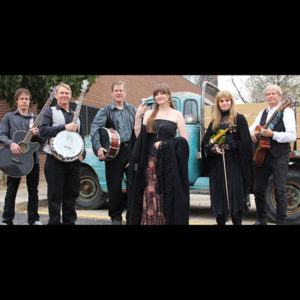 Guitarist and mandolinist Mike Nile has played in so many bands over the years, from classic rock's Spirit to the shamrockin' Indulgers, that it comes as little surprise that he has found his newest home on the auld sod of Wild Mountain. Joined by violinist Renee Fine and singer Sarah Jones, among other skilled players, the six-piece band takes a transcontinental voyage, mixing Celtic tradition with its Appalachian cousin, the "wild" mountain music fostered by Irish and Scottish-born hillbillies. Wild Mountain's appearance at the Carnation Festival will mark its first show after a year's hiatus.
MAIN STAGE
1:30-2:45pm
Hey Lady
(B-52's tribute)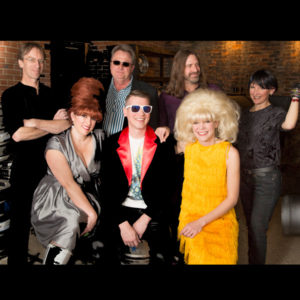 Not every artist is willing to take downplayed billing on its own website, but when Hey Lady rates itself as "the world's second-greatest party band," the group is giving rightful credit to the B-52s, the band that proved the new-wave era could be as fun and quirky as any. With its colorful costumes, dance grooves, special effects and, of course, those towering beehives, Hey Lady is a tribute as faithful to "trash culture" as it is to its favorite three chords. The act is a two-time winner at Leftapalooza, Colorado's tribute-band competition. Love shack, baby! 
3:15-4:30 pm
Paradise Theater
(STYX tribute)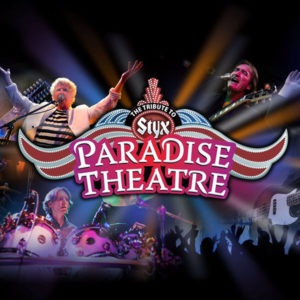 With all the historical infighting surrounding the real Styx, Paradise Theatre might be your best ticket – especially if you prefer your arena rock in a park or small amphitheater. Named for Styx's best selling record (a favorite "concept album" among progressive-rock fans), Colorado's award-winning Paradise Theater combines all the elements of the Styx prog-rock powerhouse – from hard-rock guitar and wistful synth-phonics to the grandeur of musical theater, paradise and otherwise. "[The band] nails every attribute," said a judge at Leftapalooza. 
4:30-5:00 pm
Parade Awards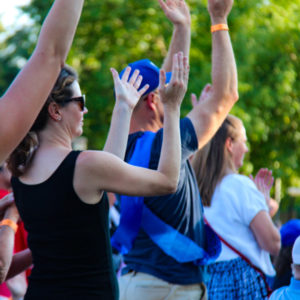 5:45-7:00pm
Austin Young Band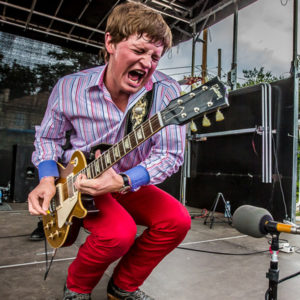 At 23, guitarist Austin Young is already a veteran of the blues. While still in his teens, the Colorado Springs native was showing exceptional talent and was named Guitar Player of the Year four times at the Colorado Blues Society Listeners Choice Awards. As exemplified on his band's appropriately titled Not So Simple CD, Young mixes blues, rock, jazz and even gospel into his guitar-driven, but rhythm-centered, sound. Producer Fabrizio Grossi, who has worked with the likes of Alice Cooper and ZZ Top's Billy Gibbons, said Young "is one of those players that after three notes you know he's got it going on."
7:30-8:50pm
(followed by fireworks)
The Trampolines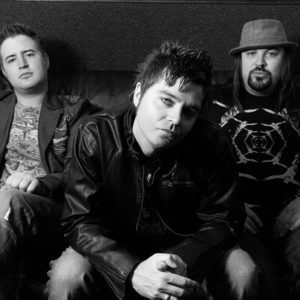 The Trampolines, centered on the vocalist-guitarist-songwriter team of Chris Stake and Mark Sundermeier, are among the highest-selling rock acts in Colorado history. The band's 2004 debut peaked at No. 1 on Billboard's Colorado charts and prompted a sold-out CD release party at Red Rocks. The Trampolines then bounced back with two follow-ups that topped Colorado's charts and led to the band's songs being placed in films and on television. Along the way, the Trampolines have opened for the likes of James Taylor and Colorado's own Big Head Todd and the Monsters, among others.
9:40-11:00pm
KissM
(KISS tribute band)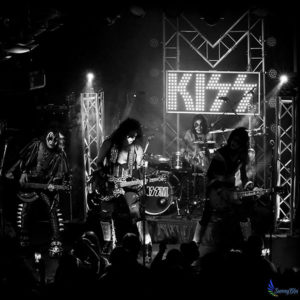 Just remember this: Kissm is not just a Kiss cover band. As the real-life Kiss bids a fond and pyrotechnic-filled farewell, Colorado's Kissm is there to "make up" for the void. Dressed in authentic reproductions of original Kiss costumes and face paint--the Demon, Starchild, Spaceman and Catman--this tribute is a facsimile of classic Kissmania, replete with blood spitting, fire breathing and smoking guitars. If you plan to rock all night anyway, you might as well do it with Kissm--and party every day at the Carnation Festival, if you still have the energy.
CARNATION PAVILLION
1 to 2 p.m.
Just a Girl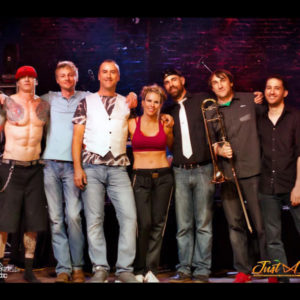 There is No Doubt about one thing. Just a Girl is Colorado's only ongoing tribute to Gwen Stefani's original band. Just a Girl--or, more specifically, lead singer Carla Weikel--performs all those pop-ska-reggae hits from the 1990s and 2000s, along with a smattering of Stefani's more recent solo songs. Weikel even manages to emulate some of Stefani's eclectic fashion hits. 
2:30-3:30pm
Rooster
(Alice in Chains tribute)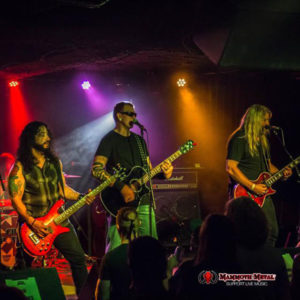 If this Rooster won't wake you up, nothing will. The band is a live—full-power and acoustic—tribute to Seattle-born Alice in Chains. Playing raw and genuine replications of one of the most influential and bestselling leaders of 1990s-era grunge and heavy metal are Jon Kibble on vocals, David Burke on bass, Cambo Risch on drums, and Zach Saligoe on guitar.
4:00-5:00pm
Project Foreigner
(Foreigner tribute)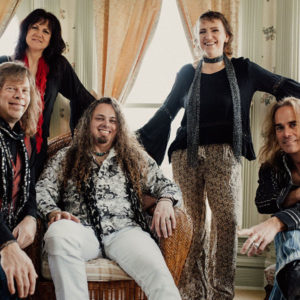 It easy to forget how many hits Foreigner had in the 70s and 80s until one hears this Colorado band perform its tribute to the American-British powerhouse. Even though the show is chock full of such radio favorites as "Cold as Ice", "Hot Blooded" and "I Want to Know What Love Is", the Project to pay homage to Foreigner is no alien to deeper cuts. This sort of supergroup of tribute players includes musicians who also perform in bands that honor Cheap Trick, Rush and Kiss, among other jukebox heroes.
5:30-6:30pm
The Strange Parade
(Doors tribute)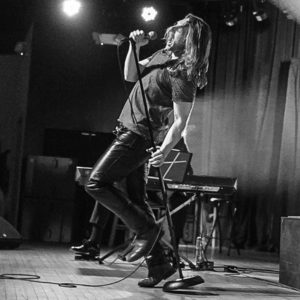 No wigs, no script. But this is not the end. Expect to hear the music and poetry of the Doors performed authentically and respectfully, featuring Matthew Barham, who recreates Jim Morrison's lead vocals, and Ben Thompson, who plays the distinctive keyboard parts of Ray Manzarek. In addition to the hits and deep cuts, Strange Parade's website promises "improvisation, theater … and the unknown." 
7:00-8:15pm
(followed by fireworks)
Zeppephilia
(Led Zeppelin tribute)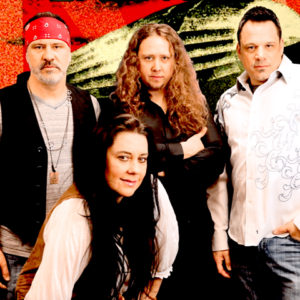 Faithfully recreating the music of Led Zeppelin is no easy task. Zeppephila guitarist Javier Sepulveda plays all the heavy riffs of the legendary Jimmy Page, and is joined by diverse bassist and multi-instrumentalist Michael Mitchell, power drummer Chad Coonrod and spirited singer Sonya Surrett, who proves women—the Zep-influenced Heart, for one example—are often the best re-interpreters of Robert Plant's expressive vocal style.
MAIN STAGE
12-2:00pm

(with breaks)
The Delta Sonics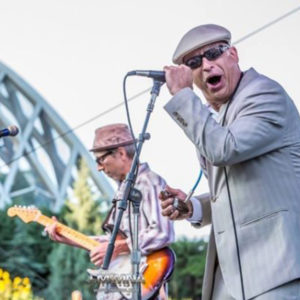 The Delta Sonics, the live soundtrack during the annual car show, may be the hardest-working blues band in Colorado. Bridging the gaps between Chicago, West Coast swing, New Orleans R&B and early rock and roll, the Sonics, led by harmonica virtuoso Al Chesis, have been consistently named Westword's Best Blues Band and were a semifinalist at the International Blues Challenge in blues capital Memphis. The Sonics shared the blues on stage with such legends as B.B. King, Bo Diddley and Koko Taylor.
We
had
a
great
line-up
in
2017