MAIN STAGE
5:00-6:15pm
Amanda V's "Material Girl"
("Madonna Tribute")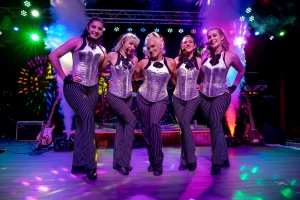 Amanda V brings Madonna to life with dance moves that reflect the energy of Madonna. Her amazing vocals and ability to entertain is stellar. This is a must see!
7:00-8:15pm
Ted Fiorino's Journey Tribute
(Journey Tribute)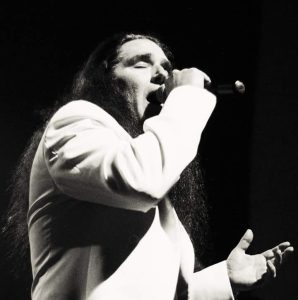 Ted Fiorino's A Tribute to Journey, presents a show performing all of Journey's Greatest Hits. From Open Arms to Don't Stop beleivin. Singer, Ted Fiorino Captures the True Essence of Steve Perry and Guitarist Mark Pitcher Flawlessly pulls off Neal Schon.
Followed by a solid rhythm section Ted Fiorino's A Tribute to Journey, masters all of Journey's Greatest Hits. If you love Steve Perry and the music of Journey, Ted Fiorino's A TRIBUTE TO JOURNEY is Truly a Show Not to be Missed.
9:00-10:30pm
Buckstein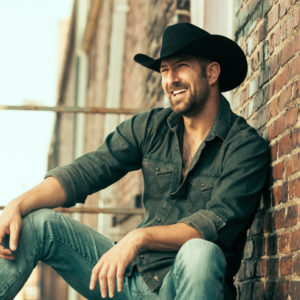 At 6 foot 4, baritone Matt Buckstein is definitely a presence whenever he enters a room or hits the stage. It is no wonder that he once captivated 200 million televisions worldwide as a contestant on American Idol. His band's latest five-song EP, Country Side, has been released in advance of a full CD expected later this year.  "What people seem to respond most to in my live performances is my passion, so I worked hard to bring that passion to the record",  the singer said. "Perhaps you will one day wax nostalgic:  I saw Buckstein at Wheat Ridge's Carnation Festival."
CARNATION PAVILION
4:30-5:45pm
Devil INXSide
(INXS Tribute)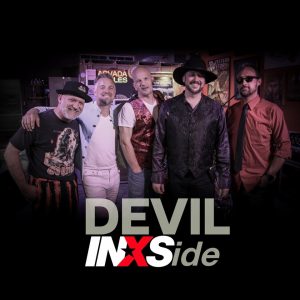 DevilINXSide: Colorado musicians who bring the amazing music of INXS alive for our audiences.
6:30 to 7:45pm
Just a Girl
(No Doubt Tribute)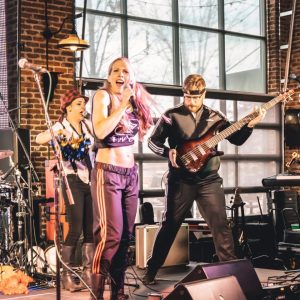 Just A Girl isn't just one of Denver's top tribute bands- it's Colorado's ONLY No Doubt Tribute. No Doubt may have broken up, but you can still get your fix of all your favorite songs with Just A Girl. They are an accurate reproduction of the No Doubt experience. Just A Girl performs the pop/ska/reggae songs you remember from the 1990's/2000's and a smattering of Gwen Stefani hits from present day.
8:00-9:45pm
Dreamboat Annie
(Heart Tribute)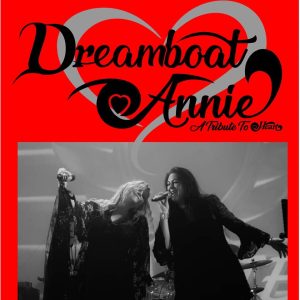 Our love for Heart brought us together. With Sonya Surrett as Ann Wilson. Dreamboat Annie is Colorado's Top Heart Tribute Band.
MAIN STAGE
3:00-4:15pm
Bad Colorado
(Bad Company Tribute)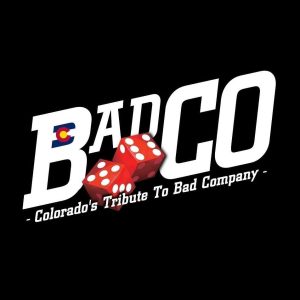 BAD COLORADO aka: BadCO is Colorado's definitive Bad Company Tribute Band. If you're Jonesin' for a BadCo fix. We Play Your Favorites. Also Music from Paul`s earlier projects. We are Dedicated To Bringing the Authentic Sound and Visual to our fans.
5:00-6:15pm
Ten Years Gone
(Led Zeppelin Tribute)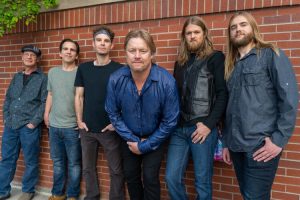 By combining the best live and studio album sound, Ten Years Gone gives music fans the ultimate tribute show to one of the mightiest rock bands there ever was, bringing to life all of the songs fans know and love. Their performances deliver a quintessentially fun and powerful concert experience. Faithful recreations of equipment, style, and sound brings fans back to when the Hammer of the Gods was wielded by Led Zeppelin.
7:00-8:15 pm
The Trampolines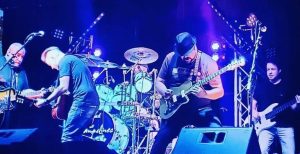 The Trampolines, centered on the vocalist-guitarist-songwriter team of Chris Stake and Mark Sundermeier, are among the highest-selling rock acts in Colorado history. The band's 2004 debut peaked at No. 1 on Billboard's Colorado charts and prompted a sold-out CD release party at Red Rocks. The Trampolines then bounced back with two follow-ups that topped Colorado's charts and led to the band's songs being placed in films and on television. Along the way, the Trampolines have opened for the likes of James Taylor, Big Head Todd. The Bodeans and many others. They have just released, "Kaleidoscope Live", in May of 2021 - their first new record in ten years!
9:00-10:50pm
That Eighties Band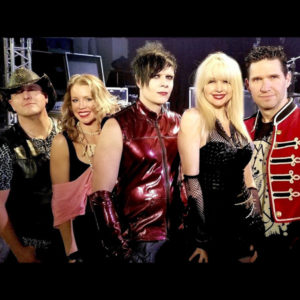 If the music of an entire decade can be summed up succinctly, this band (or that, as the case may be) is the one to do it. Although the Reagan era was as plentiful in stylistic statements as any decade, That Eighties Band manages to fuse such disparate elements as dance, new wave, hair metal and punk into a coherent and danceable retrospective. Led by the distinctive Travis LeRoy, one time bassist for 80s progressive-metal's Salem Spade, That Eighties Band is also a fashion medley of the MTV era with costumed nods to the Cure, Guns N Roses and Madonna, among others.
CARNATION PAVILION
2:30-3:45pm
American Idiot
(Green Day Tribute)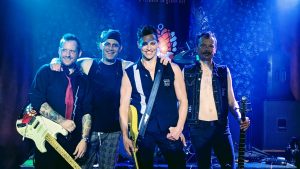 The electrifying American Idiot pays tribute to the brilliant songs and energetic live shows of the Rock Hall legends Green Day. American Idiot replicates the musical and visual style of Green Day with amazing precision including looking and sounding just like Billie Joe, Mike, and Tre—even using the same gear their idols use to capture all the nuances of Green Day's world-famous sound. Covering classic tracks like "American Idiot," "Holiday," "Boulevard of Broken Dreams," "Basket Case," "Longview," and "When I Come Around," as well as deep cuts like "J.A.R.," American Idiot is the ultimate punk tribute!
4:30-5:45pm
Rooster
(Alice in Chains Tribute)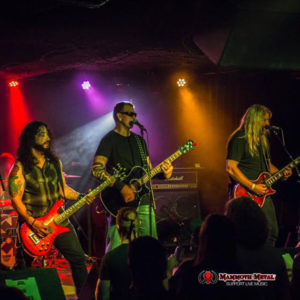 If this Rooster won't wake you up, nothing will. The band is a live—full-power and acoustic—tribute to Seattle-born Alice in Chains. Playing raw and genuine replications of one of the most influential and bestselling leaders of 1990s-era grunge and heavy metal are Jon Kibble on vocals, David Burke on bass, Cambo Risch on drums, and Zach Saligoe on guitar.
6:30-7:45pm
The Strange Parade
(Doors tribute)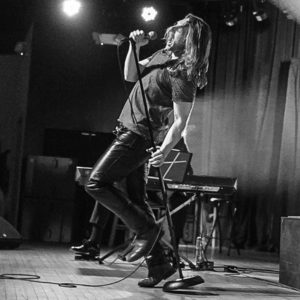 No wigs, no script. But this is not the end. Expect to hear the music and poetry of the Doors performed authentically and respectfully, featuring Matthew Barham, who recreates Jim Morrison's lead vocals, and Ben Thompson, who plays the distinctive keyboard parts of Ray Manzarek. In addition to the hits and deep cuts, Strange Parade's website promises "improvisation, theater … and the unknown." 
8:30-9:45pm
Stonebeat Invasion
(Rolling Stones/Beatles Celebration)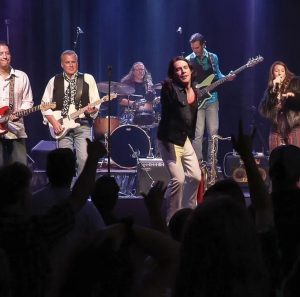 For the past five years Stone Beat Invasion has been spreading the music of The Beatles and Stones across Colorado's front range. Stone Beat Invasion electrifies the crowd with their powerful delivery of two hit catalogs, masterfully capturing the energy and spirit of the Rolling Stones and Beatles.
Pulling from decades of chart toppers Stone Beat Invasion delivers an epic rock n roll experience that draws on the nostalgia of the 60's, 70s and 80s transporting listeners to a bygone era of rock and roll excess, fashion and timeless riffs. No set is ever the same as this seven piece is able to pull on deep cuts and whole album sides at a moments notice. Relive the legendary music of two of the most iconic bands in music history with Stone Beat Invasion.
MAIN STAGE
(No Park Stage)
11:00am-1:00pm
The Delta Sonics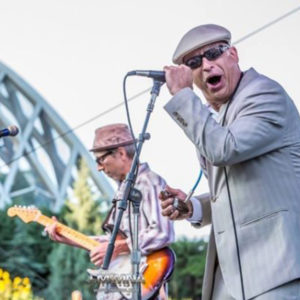 The Delta Sonics, the live soundtrack during the annual car show, may be the hardest-working blues band in Colorado. Bridging the gaps between Chicago, West Coast swing, New Orleans R&B and early rock and roll, the Sonics, led by harmonica virtuoso Al Chesis, have been consistently named Westword's Best Blues Band and were a semifinalist at the International Blues Challenge in blues capital Memphis. The Sonics shared the blues on stage with such legends as B.B. King, Bo Diddley and Koko Taylor.
MAIN STAGE (No Park Stage)
1:45-3:00pm
Nick Schnebelen Band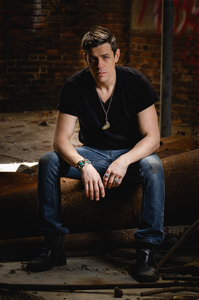 Nick Schnebelen – An Artist Who Stands Out In The Crowd. One of the first things you discover about Nick Schnebelen is his commitment to his music. He does not tippy-toe or wade in; he plunges right into the deep end.  Forceful and determined succinctly describe Nick's approach to guitar-playing and singing.
Nick came to widespread attention as a member of Trampled Under Foot, the Kansas City family band that was founded in 2004 won the 2008 International Blues Challenge in Memphis. Nick was also singled out for the "Albert King Award" as the best guitarist in the competition.
Joined by younger brother Kris and sister Danielle, TUF enjoyed two highly successful albums produced by Tony Braunagel, "Wrong Side of the Blues" (2011) and "Badlands" (2013), which climbed to the top position on Billboard's Top Blues Album charts.  The band was nominated in 2012 as Band of the Year at the Blues Music Awards and won that honor in 2014.
In 1997, Nick relocated to Philadelphia, where he formed the blues-based jam band K-Floor, and later toured with Buddahead, a British pop band. By 2000, Kris and Danielle joined him in Philadelphia to begin Trampled Under Foot.
The energy of Nick's shows with his solo band was captured in the recording of "Live in Kansas City" in 2017.
All of that has led to his debut solo work "Crazy All By Myself," TBA, 2019 -produced once again by Braunagel and featuring songs written with Gary Nicholson, Jeff Paris and Dave Duncan.  The CD flexes with styles ranging from slow blues to soul to funk to rock, with even a dash of rockabilly.
The title cut, a blues co-written with Dave Duncan, cuts deeps lyrically and musically. Nick's stinging guitar work is underpinned by Mike Finnigan's flowing piano at its base while the lyrics paint a picture of a man meeting the realization that he doesn't need a woman to lead him down the path of destruction, that's he's perfectly capable of doing it on his own.
"This CD has so many different styles on it," Nick says, "but it still works. Most of the songs started in my brain and then were expanded lyrically, but they seem to pair up well here so the varied styles don't seem out of place.
"My goal is to continue to write and create new styles for the blues," Nick says. "I want to stand out as an original artist."
MAIN STAGE (No Park Stage)
4:00-5:30pm
Hazel Miller and the Collective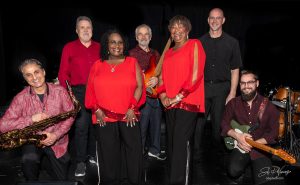 Colorado-based music icon Hazel Miller has a reputation for "Bringing it" whether the event is a club setting, concert, festival, or non-profit fundraiser. Hazel has toured North America, Europe, Far East, Middle East, and Central America. Her powerful voice stands out and her beautiful spirit shines through to the delight of her loyal fans. One of the tightest and most versatile bands on the scene.  With Hazel Miller and The Collective, you get original, Jazz, blues, R&B, and popular music, each song with the band's own flavor! Guaranteed to rock the house! 
Join us this August 12, 13, 14!