3:45-5:30pm
Wild Mountain

5:45-7:00pm
Michael Morrow and The Culprits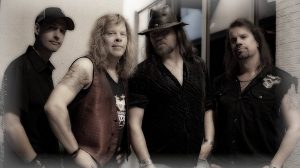 7:00-8:15pm
The Trampolines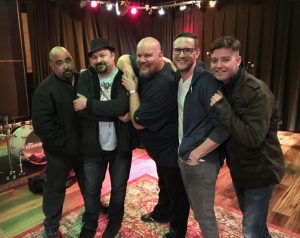 8:45-10:55pm
(fireworks break)
Buckstein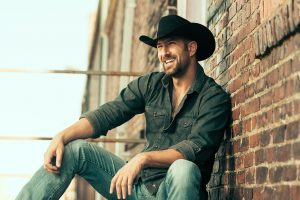 12:30-1:45pm
Thin Air
(Widespread Panic tribute)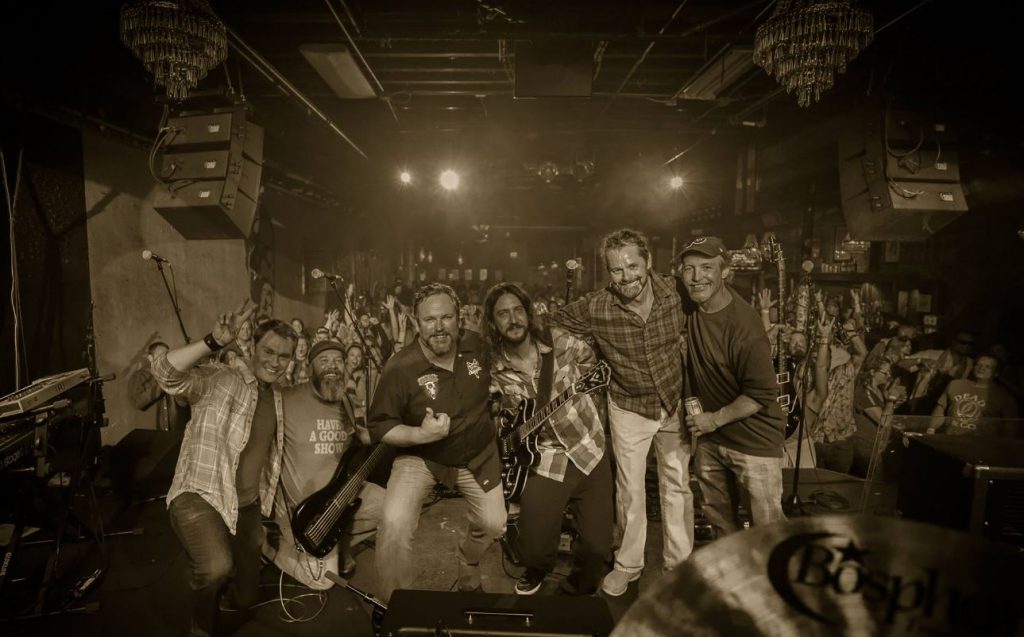 2:15-3:15pm
Silver and Smoke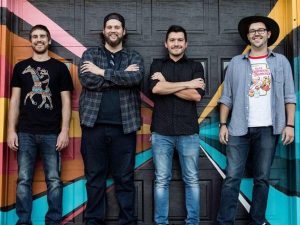 3:45-4:45pm
Your Own Medicine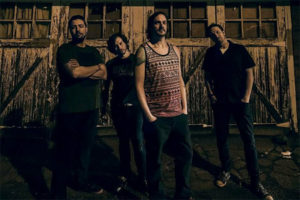 5:15-6:30pm
KISSm
(Kiss tribute)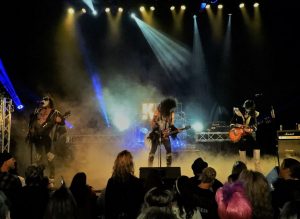 7:00-8:15pm
Tyler Walker Band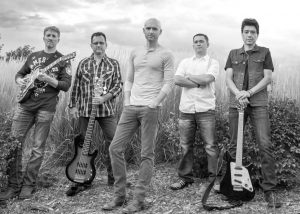 8:45-10:55pm
(fireworks break)
The John King Band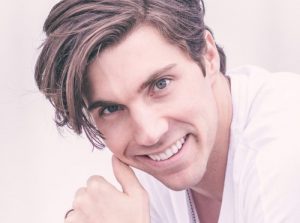 10:00am-2:00pm
Delta Sonics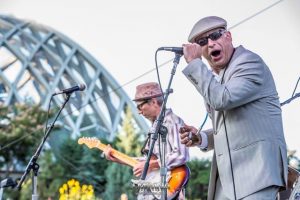 Variety is the spice of the weekend concert lineup
From Kiss to country, and everything in between
By Peter Jones
One never really knows what they are going to hear at Wheat Ridge's Carnation Festival.
"When I told the board members we're going to have a Kiss tribute band, I got some sideways looks. It's a spectacle to be sure," said Joe Demott, the Carnation Festival board chair who books most of the acts for the city's three-day signature jubilee.
Although "something for everyone" is perhaps the longest-standing hyperbole in the history of show business, this festival really means it, with a total of 11 bands representing everything from  turbo-charged Celtic folk to straight-ahead Chicago blues.
While the 49th celebration of all-things Wheat Ridge also boasts a parade, a circus, fireworks and a car show, to name a few attractions, the live music has taken on a life of its own in these modern worlds of social media and traveling self-contained band audiences.
"We're really highlighting the music as an event itself," Demott said.
For example, while platoons of the Kiss Army will most certainly invade Anderson Park for Kissm [with accompanying face painters at the ready], the easygoing hacky-sack set may be just as populous for Thin Air, a jam-band tribute to Widespread Panic.
More than 20,000 people—music lovers and others—from across metro Denver will attend the festival over the course of the weekend, Demott estimates.
A major attraction this year will be Saturday's headliner, the John King Band, direct from Georgia, the only non-Colorado act on the schedule. King, whose biggest hit, "Tonight, Tonight," has been a fixture on country radio, will bookend his sets with one of two fireworks shows. Another country act, Colorado's Matt Buckstein of American Idol fame, will light similar honors on Friday.
"You usually get that huge mass exodus after the fireworks with most of the families, so hopefully that will kind of keep a few people there and quell that traffic," Demott said.  The Wheat Ridge Rotary, Kiwanis and Optimist clubs will be selling the beer.
Friday, Aug. 10
Wild Mountain
3:45 to 5:30 p.m.

Wild Mountain is a nod to that transcontinental link between the auld sod's Celtic music and its centuries of translation by Irish-Americans in the still-wilder mountains of Appalachia. It is little surprise that the six-piece Denver band mixes it all with a rock influence—Wild Mountain was formed from the ashes of the Indulgers, Colorado's longtime "shamrockers," and co-founder Mike Nile is a Los Angeles transplant who once played with the classic-rock band Spirit. Greengrass, Wild Mountain's 2017 debut, was co-produced at Grapevine Studios in Wheat Ridge by Nile and Neale Heywood, a former guitarist with Fleetwood Mac. Fiddler Renee Fine and singer Sarah Jones are among the band's "wild" standouts.
Michael Morrow and the Culprits
5:45 to 7 p.m.
Full-strength Southern rock with more than a hint of "hard" is the culprit here. So while 1970s-era Blackfoot or Molly Hatchet might echo from the Marshall amp, one might also recognize shades of Aerosmith or Kiss in the band's chords and hearty vocals. Last year, the Colorado-based Culprits released the aptly-titled Raucous, the first CD by Michael Morrow's newly-reconstituted band. "Blue Skies" and "Our Darkest Hour" are among the fan favorites that have had audiences wondering how four guys can produce so much sound. Is someone else hiding behind that Marshall amp?
The Trampolines
7 to 8:15 p.m.
Formed in 2004 and centered on the vocalist-guitarist-songwriter team of Chris Stake and Mark Sundermeier, the Trampolines have bounced across the United States many times over as both an acoustic duo and full band. With two discs, a CD/DVD set and thousands of record sales between 2005 and 2017, the Colorado band has played and toured with the likes of James Taylor, the Fray, Big Head Todd and the Monsters, the Bodeans, John Waite, and the band's local brethren, the Samples. Now, the recently reformed Trampolines have sprung back for a few shows with the original full-band lineup.
Buckstein
8:45 to 10:45 p.m. (with fireworks at break)
Denver's Matt Buckstein is a 6-foot-4 baritone who just happens to have once hit 200 million televisions worldwide as a contestant on American Idol—he was pursuing an acting career at the time, but fate and country music had other plans. "I couldn't get arrested in Los Angeles." he says. "One day, a few friends of mine went to the American Idol auditions. … They wanted some company so I went along. I got through and they didn't." These days, Buckstein is working on his band's next album set for release this year. "If my sound were a drink, I'd like to think it would come in a bottle with a cork instead of a twist cap," the bass singer says. "And I'd like to say it's got a crisp bite with a smooth finish."
Saturday, Aug. 11
Thin Air
12:30 to 1:45 p.m.
Named for Widespread Panic's "Thin Air (Smells Like Mississippi)," this Denver-based tribute to the neo-jam band probably picked the right part of the song title for its moniker. Smells like Mississippi? Thin Air captures the organic grassroots of Panic in its sound, delivery—and, yes, the length of the songs on the set list. Out of Thin Air come six musicians: Ryan Morrow, bass, Lionel Lucchesi, drums, Bill Stonebraker, lead guitar, Grant Kuhlman, guitar and lead vocal, and Ari Margolis, keyboard, plus a rotating roster of special guests on percussion. Sway to the music and vanish into Thin Air.
Silver and Smoke
2:15 to 3:15 p.m.
Go West, young man! Since 2015, Colorado's Silver and Smoke has blazed a trail the band calls Western rock—a maverick fusion of American blues, rock, folk, country, punk and bluegrass, all with a decidedly west-of-the-Mississippi attitude and altitude. Silver and Smoke even moseys its way into classical and jazz, the band says—perhaps in deference to Western Europe and the Lower West Side of New York. In just two years, Silver and Smoke has toured—what else—the West Coast, and earned airplay on radio stations across the untamed Western United States. The band made its debut last year at the 2017 Underground Music Showcase—in central Denver, but west of Capitol Hill.
Your Own Medicine
3:45 to 4:45 p.m.
This Denver-based four-piece will give you a taste of Your Own Medicine—a heavy dose of catchy melodies, washed down with an emotional, modern punch—as prescribed by Michael Kellogg, vocals and guitar, Carlos Martin, bass, Bo Burbank, drums, and Emerson Willis, guitar. The lineup has just released its debut, Waiting to Fall, a CD the band describes as a "complete reflection of the intense effort [Your Own Medicine puts] in daily to be the very best out there in the scene, on stage and in your speakers." Warning: Do not take more than directed.
Kissm
5:15 to 6:30 p.m.
If you never had a chance to flick your Bic at a '70s-era Kiss concert, Kissm is a rare opportunity for a 21st century makeup—quite literally. Dressed in authentic reproductions of original Kiss costumes and face paint—the Demon, Starchild, Spaceman and Catman, respectively—the Colorado tribute is a note-for-note, voice-for-voice facsimile of a classic Kiss show, replete with all the fire breathing and smoking guitars you demand (when you rock and roll all night, that is). A note to the Kiss Army: Kissm incorporates several different eras for a comprehensive deep-cuts appreciation. Lick it up!  
Tyler Walker Band
7 to 8:15 p.m.
The winners of 97.9's "Big Country's Got Talent" competition and three-time Rocky Mountain Country Music Award nominees, the Tyler Walker Band has recently released The Rivergate Sessions, recorded in Nashville. Singer-songwriter [and Nashville transplant] Walker discovered his love for music at an early age, by way of his parents' eclectic 8-track collection. Sharing the stage these days are guitarist Brian Sunde, drummer Ryan Kimray, guitarist Paul Trinidad and bassist Joe Marone.
John King Band
8:45 to 10:55 p.m. (with fireworks at break)
In a short time, Georgia-born John King has made a name for himself in country—all around the country—going from construction worker to rising music star in a matter of months.  His exultant debut, "Tonight, Tonight," considered by some to be country's answer to Pharrell's "Happy," earned King his first Top 40 hit and was heard by millions of NFL fans in 2014 when it was used to highlight CBS's Thursday night football. His song "We Went," as recorded by Randy Houser, went No. 1. and received an ASCAP Songwriter Award. Last year, "I Still Pick Up" debuted in the Top 5.
Sunday, Aug. 12
Delta Sonics
10 a.m. to 2 p.m. (during the car show)
If you have the blues in Colorado, it is probably the Delta Sonics' fault. The Sonics may be the most prolific blues band in the Rocky Mountain region—mixing Chicago with West Coast swing, New Orleans R&B and a few dashes of early rock and roll. The band, featuring ace harmonica player Al Chesis, won Westword's Best Blues Band for six years and was a semifinalist at the International Blues Challenge in Memphis. Over the years, the Sonics have shared the stage with the likes of B.B. King, Bo Diddley, Robert Cray, Koko Taylor, Taj Mahal, Clarence "Gatemouth" Brown and the Fabulous Thunderbirds.
We
had
a
great
line-up
in
2017