MAIN STAGE
5:00-6:15pm
Rooster
(Alice in Chains Tribute)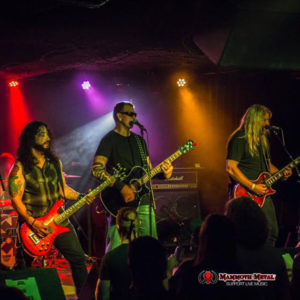 If this Rooster won't wake you up, nothing will. The band is a live—full-power and acoustic—tribute to Seattle-born Alice in Chains. Playing raw and genuine replications of one of the most influential and bestselling leaders of 1990s-era grunge and heavy metal are Jon Kibble on vocals, David Burke on bass, Cambo Risch on drums, and Zach Saligoe on guitar.
7:00 to 8:15pm
Just a Girl
(No Doubt Tribute)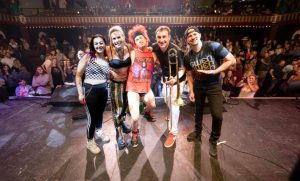 Just A Girl isn't just one of Denver's top tribute bands- it's Colorado's ONLY No Doubt Tribute. No Doubt may have broken up, but you can still get your fix of all your favorite songs with Just A Girl. They are an accurate reproduction of the No Doubt experience. Just A Girl performs the pop/ska/reggae songs you remember from the 1990's/2000's and a smattering of Gwen Stefani hits from present day.
9:05-10:35pm
Sisters of Rock

Sisters of Rock is a Tribute to the biggest female artists from all eras of music.  Heart, Pat Benatar, Tina Turner, Blondie, The Go-Go's, Donna Summer, Aretha Franklin and many other artists make up the soundtrack of hits the band plays live for you!  Fronted by Sonya Surrett of Dreamboat Annie and The Corporation, Sisters of Rock have been entertaining music crowds in Colorado for nearly 8 years.
CARNATION PAVILION
4:30-5:45pm
Brothers of the Son
(Lynyrd Skynyrd Tribute)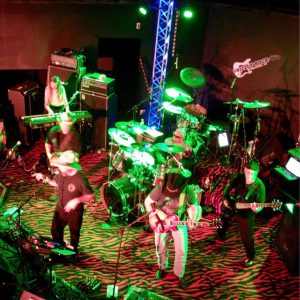 "Brothers Of The Son" affectionately referred to as "BOTS" ... is one of Colorado's finest "Premier Southern Rock" bands ... home grown and Colorado Proud!
With blending textures of Southern Rock and Progressive Country Style ... BOTS has been delivering their high energy performances to some of the most prestigious stages and venues in Colorado for many years.
Guitar Driven ... Vocally Savvy  ... High Energy Showmanship ... Prolific Song Writing ... and All Around AWESOME Music. Nowhere in Colorado will you find another band that can capture and deliver the very essence of the bands we have all loved and cherished from the archives of our American Musical Heritage such as The Allman Brothers . Lynyrd Skynyrd . Eagles . ZZ Top.
Not to mention the latest catalog of "ORIGINAL" Songs Written and Performed by Yours Truly ... "BROTHERS OF THE SON".
6:30-7:45pm
Forever Man
(Eric Clapton Tribute)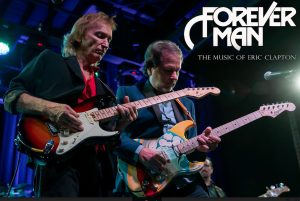 Forever Man celebrates the music of the legendary Eric Clapton, one of the most important and influential guitarists of all time. The only three-time inductee to the Rock and Roll Hall of Fame, Clapton has built a career as a guitarist/singer/songwriter that has spanned more than five decades and has produced an immense catalog of rock and blues songs known and loved by generations.
8:30-10:00pm
My Blue Sky
(Allman Bros. Tribute)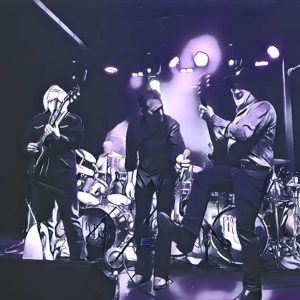 My Blue Sky, "Honoring the music of the Allman Brothers family of bands."
M.B.S. have performed with many house-hold names, such as Joe Bonamassa, Jimmy Hall and Tommy Castro. They are approaching their 10th year as a band in 2023 and are a favorite on the Colorado summer festival circuit.
MAIN STAGE
3:00-4:15pm
Hey Lady!
(B-52s Tribute)

"Hey, Lady!", winner of the 2018 and 2012 Leftapalooza Mile High Tribute Band Competition, was founded in 2009 by sister/brother duo Deb Britton and Steven Blasinsky with the mission to spread the love, the fun and the wacky party spirit of The B-52s across Colorado and beyond! This is not your average background-music cover band. "Hey, Lady!" is an EVENT BAND; captivating and entertaining audiences of all ages with their passion and energy. Their concert-style shows provide special effects, outrageous wigs and costumes, spunk and contagious B-52's dance grooves that will take your special event to the ultimate level of celebration. From out-door festivals and fundraisers to club dates and corporate events, "Hey, Lady!" has been raising audience eyebrows and heart-rates.
5:00-6:15pm
Message in a Bottle
(Police Tribute)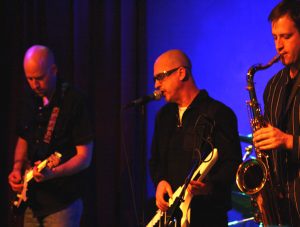 Since 2002, Message in a Bottle Police Tribute band has been a world class tribute to The Police who captures the original flavor of the songs that made the Police so great, and combines it with an energetic stage show of a fresh, young rock band. Message in a Bottle has a dedicated, loyal fan base that goes to every gig ready to party and have a good time. Message in a Bottle Police tribute band has played high profile shows such as The High Plains Music Fest, The Denver Pavilions Summer Concerts, Boulder Creek Hometown Fair, Stonegate Summer Concert Series, Elway's Backyard Summer Concerts and countless private events.
7:00-8:15 pm
Nick Schnebelen Band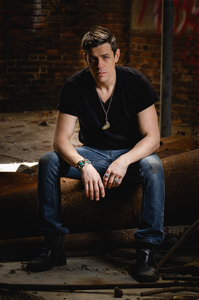 An Artist Who Stands Out In The Crowd. One of the first things you discover about Nick Schnebelen is his commitment to his music. He does not tippy-toe or wade in; he plunges right into the deep end.  Forceful and determined succinctly describe Nick's approach to guitar-playing and singing.
Nick came to widespread attention as a member of Trampled Under Foot, the Kansas City family band that was founded in 2004 won the 2008 International Blues Challenge in Memphis. Nick was also singled out for the "Albert King Award" as the best guitarist in the competition.
Joined by younger brother Kris and sister Danielle, TUF enjoyed two highly successful albums produced by Tony Braunagel, "Wrong Side of the Blues" (2011) and "Badlands" (2013), which climbed to the top position on Billboard's Top Blues Album charts.  The band was nominated in 2012 as Band of the Year at the Blues Music Awards and won that honor in 2014.
In 1997, Nick relocated to Philadelphia, where he formed the blues-based jam band K-Floor, and later toured with Buddahead, a British pop band. By 2000, Kris and Danielle joined him in Philadelphia to begin Trampled Under Foot.
9:10-10:40pm
That Eighties Band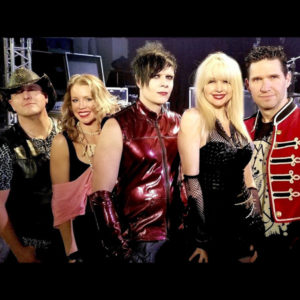 If the music of an entire decade can be summed up succinctly, this band (or that, as the case may be) is the one to do it. Although the Reagan era was as plentiful in stylistic statements as any decade, That Eighties Band manages to fuse such disparate elements as dance, new wave, hair metal and punk into a coherent and danceable retrospective. Led by the distinctive Travis LeRoy, one time bassist for 80s progressive-metal's Salem Spade, That Eighties Band is also a fashion medley of the MTV era with costumed nods to the Cure, Guns N Roses and Madonna, among others.
CARNATION PAVILION
2:30-3:45pm
Grunge Lite
(90s Variety)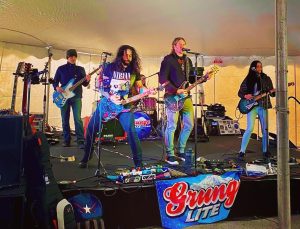 Are you a child of the 90's? Grunge Lite brings back Alternative Rock songs from your youth. Created by members of rock tribute bands Rooster and Siamese Dream, G.L. bring back the nostalgia you've been missing!   
4:30-5:45pm
Edison's Medicine
(Tesla Tribute)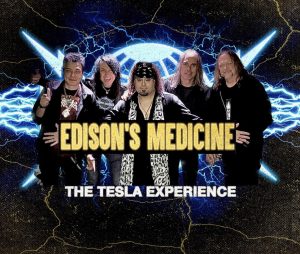 Five guys with the energy of 100, playing Tesla! A killer show provided by established CO musicians!
6:30-7:45pm
Fire and Ice
(Pat Benatar Tribute)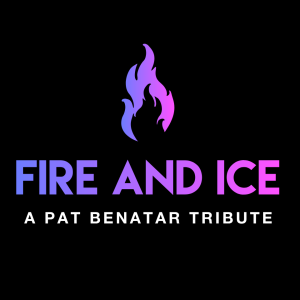 FIRE And ICE, named after Pat Benatar's grammy award hit "Fire and Ice", pays tribute to female powerhouse & rock legend, PAT BENATAR. Founded in 2018, FIRE And ICE, based in Denver Colorado, is comprised of veteran musicians led by accomplished singer Danna Cambpell. This high energy rockin' band offers powerhouse vocals and stellar stage performance. They bring to the stage an amazing authentic tribute to one of the most influential female rock vocalist and songwriters of all time.
8:30-10:00pm
Bad Colorado
(Bad Company Tribute)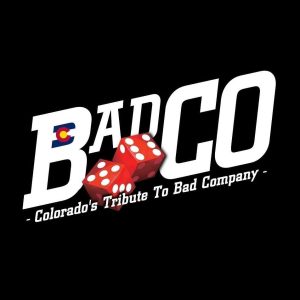 BAD COLORADO aka: BadCO is Colorado's definitive Bad Company Tribute Band. If you're Jonesin' for a BadCo fix. We Play Your Favorites. Also Music from Paul`s earlier projects. We are Dedicated To Bringing the Authentic Sound and Visual to our fans.
MAIN STAGE
(No Park Stage)
11:00am-12:30pm
The Delta Sonics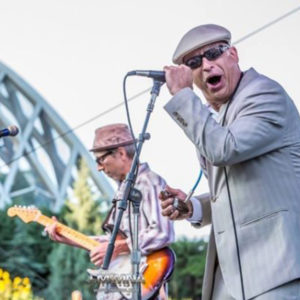 The Delta Sonics, the live soundtrack during the annual car show, may be the hardest-working blues band in Colorado. Bridging the gaps between Chicago, West Coast swing, New Orleans R&B and early rock and roll, the Sonics, led by harmonica virtuoso Al Chesis, have been consistently named Westword's Best Blues Band and were a semifinalist at the International Blues Challenge in blues capital Memphis. The Sonics shared the blues on stage with such legends as B.B. King, Bo Diddley and Koko Taylor.
MAIN STAGE (No Park Stage)
1:30-3:00pm
Hazel Miller and the Collective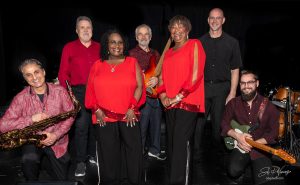 Colorado-based music icon Hazel Miller has a reputation for "Bringing it" whether the event is a club setting, concert, festival, or non-profit fundraiser. Hazel has toured North America, Europe, Far East, Middle East, and Central America. Her powerful voice stands out and her beautiful spirit shines through to the delight of her loyal fans. One of the tightest and most versatile bands on the scene.  With Hazel Miller and The Collective, you get original, Jazz, blues, R&B, and popular music, each song with the band's own flavor! Guaranteed to rock the house! 
MAIN STAGE (No Park Stage)
3:50-5:30pm
Chris Duarte Group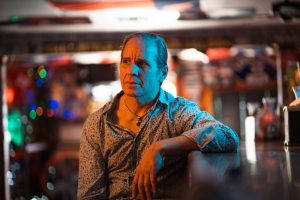 The Chris Duarte Group emerged on the scene out of Austin, Texas in the early 90's and gained notoriety after wowing a packed room of industry insiders at the South X Southwest convention. In the wake of Stevie Ray Vaughan's passing, Duarte quickly gained a National reputation as young man imbued with a playing style comparable at times to the late guitarist. After fielding interest from a number of labels, Duarte signed to Silvertone Records and his debut album "Texas Sugar/Strat Magik" reportedly sold in excess of 100,000 units in the United States, no small feat for a blues/rock guitarist.
To classify Chris Duarte simply as a Blues Man is an understatement.  In his own words, "rockin' blues" or "punk blues" describes him best.  "Ferocious blues" also fits.  Legend has it that Chris will play so hard that his fingers bleed in a set.  The legend is true.  Photos attest.
Chris Duarte is a road warrior playing more than 150 dates a year.  As well, Chris has headlined major festivals and clubs throughout the US, Canada and Europe.
Join us this August 11, 12, 13!