By Cyndy Beal
Every summer the Wheat Ridge Carnation Festival chooses a royal court of three to honor those in the community who have made a positive contribution through their participation or service in the city.
Courtly duties include riding in the parade on Saturday morning, festival award presentations Saturday evening, and wearing a sash with personal pizzazz, among others.
The 2019 Royal Court (drum roll):
Countess – Diane Robb
Count – Jeff Gomez
Grand Marshal – Joe DeMott
Countess – Diane Robb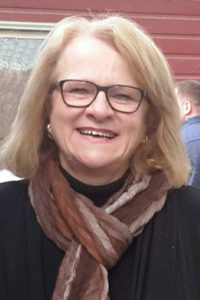 Diane Robb is the Wheat Ridge Cultural Commission chairwoman. The cultural commission promotes arts in many areas through education, events and programs in Wheat Ridge. She has led and been the face of the cultural commission for nine years.
Robb is an active member in the community and in her church. She is the chair of the annual gala for the Sts. Peter and Paul Catholic STEM School.
She grew up in Colorado after her family moved to Boulder from Minnesota when she was a small child. She graduated from Boulder High School, where she met her husband, Kevin. They have been married 44 years and have one daughter.
She is the co-managing partner for Kevin Robb Studios. Kevin's contemporary metal sculpture is nationally and internationally recognized.
She has a bachelor's degree in Business from Regis University and a Masters of Healthcare Systems from the University of Denver.
"I am extremely honored," she said.
Count – Jeff Gomez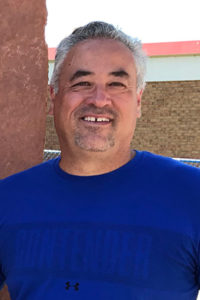 Jeff Gomez, former principal of Everitt Middle School, retired this year after eight years of service. He worked in the Jefferson County School District for 31 years as a teacher, a principal in Wheat Ridge, and in the district's human resources department. He is a North Denver native and graduated from North High School.
He entered college as a working student, with a family to support. After graduating from Metropolitan State College with a Bachelor's degree in elementary education, his first teaching job in 1988 was at Stevens Elementary, teaching fifth and six grades.
He has a Master's in Educational Leadership from the University of Northern Colorado and has been the principal at Peak (formerly Pennington) and Wilmore-Davis Elementary Schools.
He has three daughters and two grandsons.
"I want to thank everyone in Wheat Ridge for the opportunities I've been given, and the experiences in Wheat Ridge schools," he said.
Grand Marshal
–
Joseph DeMott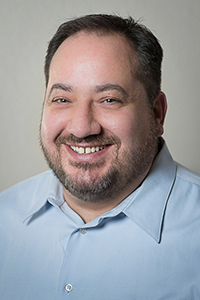 Joe DeMott is a Wheat Ridge native. He has spent nearly all of his life dedicated to serving the community. Be it either through the city's needs for pizza at Pietra's or as a City Council member and hard-working volunteer, he has dished and delivered, serving the small Denver suburb.
DeMott is a Wheat Ridge High School graduate. While in high school, his work career started at 15, working in the family business, Pietra's Pizza. His community involvement also began as a teenager.
He was a City Council member from 2009 to 2013.
He has chaired the Wheat Ridge Carnation Festival Board for six years. Under his leadership the festival has kept its traditions alive and expanded.
He is president of the Wheat Ridge Business District and chair of the Chamber of Commerce. He and his wife Bernadette and their son and daughter call Wheat Ridge home.
"I'm just very grateful to be the Grand Marshal for the 50th anniversary. It is quite the honor," he said.