Carnation Festival Royalty 2021
By Chelsea Bunker
Every summer the Wheat Ridge Carnation Festival chooses a royal court of three to honor those in the community who have made a positive contribution through their participation or service in the city.
Courtly duties include riding in the parade on Saturday morning, festival award presentations Saturday afternoon, and wearing a sash with personal pizzazz, among others.
The 2021 Royal Court (drum roll):
Countess – Suzanne Smith
Count – Roy Hurley
Grand Marshal – Jeff Hurlburt
Countess – Suzanne Smith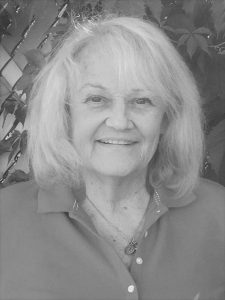 Suzanne is a life-long Wheat Ridge Resident and proud Alumni of Sts. Peter and Paul, Wheat Ridge Junior and Wheat Ridge High School (Class of '65).  She started Food For Thought catering in Wheat Ridge in 1981 and has been pleasing palettes for almost 40 years. In addition to partnering with many local organizations, Suzanne quietly takes care of many neighbors and friends in our community, making sure that they get delicious and nutritious meals. She wants to thank the City of Wheat Ridge and the Wheat Ridge community for all their support all of these years and in particular the past year which helped her to keep her business up and running.
Count – Roy Hurley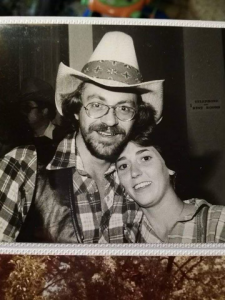 Roy Hurley has lived in Wheat Ridge for 69 years. He is celebrating his 70th birthday this August. Roy worked locally at Lutheran Hospital for 45 years. Prior to his tenure at Lutheran Hospital, he fought in Vietnam as a combat engineer then returned in 1972. Roy, his wife, his family, and a few friends built the softball field and volleyball court with his own money behind the hospital as a place for the hospital staff and their families to unwind and relax after stressful times of dealing with the sick and injured. Roy has been a representation of what community means and a model citizen.
Grand Marshal – Jeff Hurlburt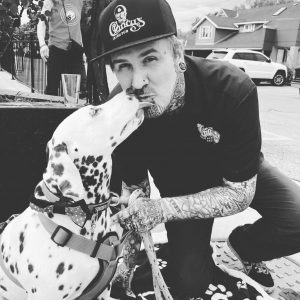 This year, the Carnation Festival is excited to honor Grand Marshal, Jeff Hurlburt. Jeff is a lifelong Wheat Ridge resident and Wheat Ridge High School alumni - class of 1996.
Jeff has owned Clancy's Irish Pub since 2010, but has shown his passion for the restaurant industry and its employees for decades. This last challenging year Jeff shared all the great things local restaurants and businesses were doing during COVID through social media and in person. Jeff was nominated by many citizens as well as his employees and customers who describe him as one of the most selfless and hardworking people they know.  His kindness and also his love of animals is apparent in all aspects of his life. Many live performances at Clancy's Irish Pub benefit local animal rescues and foundations. The Irish community in the Denver area is quick to recognize Jeff and Clancy's Irish Pub for keeping many traditions alive with weekly open Irish music sessions and the Celtic Festival in August each year.
We thank you, Jeff, for all you do for our community and your strength throughout this last year and wish you and Clancy's Irish Pub all the best.